5 Reasons Why Real Estate is Still the Best Investment You Can Make
Posted by Thomas "Jeff" Cook on Thursday, December 5, 2019 at 9:17 AM
By Thomas "Jeff" Cook / December 5, 2019
Comment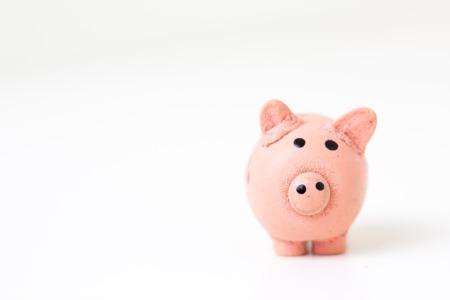 Guest Blogger: Mike Johnston
Real estate has always been one of the most stable investments in the world, providing novice investors a stable way to enter the industry and kick-start their career, and experienced investors to secure their assets and continue diversifying their portfolio. But that's just the beginning, as real estate brings many more benefits to the table, especially for the investors who are working with an experienced buyer's agent.
Investors who stay on top of the latest industry trends can seize lucrative opportunities in emerging residential and commercial areas, particularly in those that boast a high demand due to limited expansion and urbanization space. Having all of that in mind, let's delve deeper into the reasons why real estate should be your primary investment option, and how it can make you rich.
Ideal for novice investors to ensure a high ROI
As an aspiring investor, your primary goal is to create a stable investment. In other words, your investment needs to be a successful one, even if the returns are not exactly what you have hoped for. It's fine to land below your projected profit margin so long as you can break even in the end, but the good thing about real estate is that provides a unique opportunity to generate a high ROI from the get-go.
Due to the rapid urbanization taking place around the world and the increasing demand for residential and commercial properties, novice investors can find and flip properties quickly. This will allow you to sell the property faster as well, but also attract long-term tenants if you're looking to establish a continuous income stream. Either way, real estate makes for the best first investment.
It's a tangible asset with long-term value
Unlike other investment assets such as the stock market, forex, or God forbid, cryptocurrency, real estate is a tangible asset that will always be able to produce revenue. Sure, the socio-economic trends that prevail in your country and region will greatly determine the value of the property and the land you own, but you will nonetheless always be able to capitalize on your real estate assets one way or another.
Quite simply, even if you sell your home, you can retain ownership of the land underneath. Even if you lose the property due to an environmental catastrophe, the land you own will always bear tangible value – you can exploit it for its natural resources, for farming and production, and future construction projects. Unlike virtual assets, real estate is yours to control and mold into an affluent future.
The learning curve and barrier to entry are low
One of the greatest benefits of real estate for aspiring investors is that you can get a fair grasp of the industry quickly, and enter the marketplace without encountering any cumbersome roadblocks. Even though real estate is often touted as one of the most expensive investment assets, the reality is that barriers to entry can be pretty low if you're experienced and smart enough not to invest your own livelihood.
With the help of in-depth property investment seminars and a whole lot of networking, you can easily obtain the knowledge necessary to make your first investment a success. Complement your knowledge with a substantial loan you can pay off in a reasonable timeframe, and you have yourself everything you need to buy a property, flip it, and sell it for a significant profit. On the other hand, you can decide to rent the property and enjoy a steady influx of cash on a monthly basis.
Diversify your portfolio and secure your assets
If there is a vital lesson you need to learn from the very beginning, it's that you need to diversify your portfolio over time in order to scatter your assets across a sector of industries and capitalize on multiple fronts. Whether you're looking to start your portfolio-building with a stable investment, or if you're a seasoned investor looking to secure their finances in a stable asset, real estate is the right way to go.
This is an excellent way to mitigate the risk that comes with making investments in highly volatile assets, such as cryptocurrency, and snag a lucrative property at half the cost if you look in the right place at the right time. All of this creates a closed investment loop in which your assets are not only protected but are also generating high returns.
Capitalize on substantial tax benefits
Depending on the country and region you're investing in, you might be eligible for substantial tax write-offs. In the US, for example, you're eligible for many tax deductions, the likes of mortgage interest, cash flow from investment properties, operating expenses and costs, property taxes, insurance, and depreciation. You simply need to learn how the system works in your region, research the legislature, and work with an experienced lawyer to maximize the potential of your investment and save as much money as possible.
Final thoughts
Without a doubt, real estate is the most lucrative investment nowadays, and for a number of compelling reasons. Whether you're just venturing into the market, or if you're a seasoned real estate investor, your best bet is to put your financial assets towards commercial and residential properties.